Does engaging with delusions experienced in a psychotic episode help the recovery? Can weaving become a form of mindfulness through keeping the mind focussed with its repetitive motions?
Portraying and expressing emotions, thoughts and meanings felt in psychosis through the sensory use of threads and structures, the colours and then the finishing treatments of the final material.
Using the luxurious and delicate material of cashmere and treating this fragile fabric with harsh interventions by washing the fabric at high temperatures and applying strokes of colour using a heat press.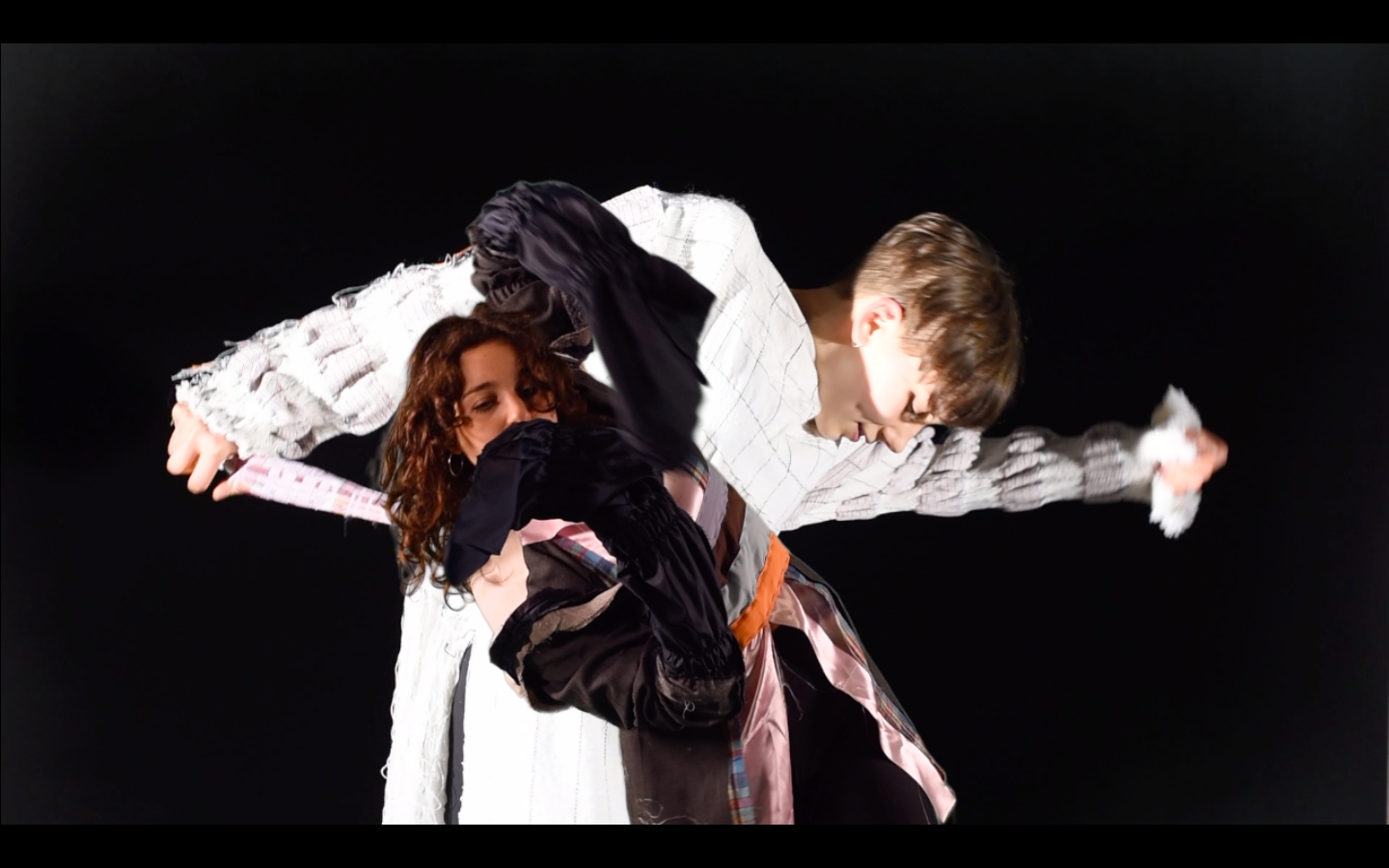 Creating haptic cloth which were then worn by dancers who moved in reaction to the feelings of the garments. This body of work was created with an overarching desire to understand how textiles can inform and provide comfort to someone going through distressing times, and how the garments worn can affect their recovery.