Working with a Jacquard hand-operated loom, interlacing the boundaries of man and machine all working together. Looking at creating fabric that can not be made by industrial looms but only by hand.
Handwoven at a small family run studio in India, the main focus of this work was to emphasis the important role of the weaver in creating a garment.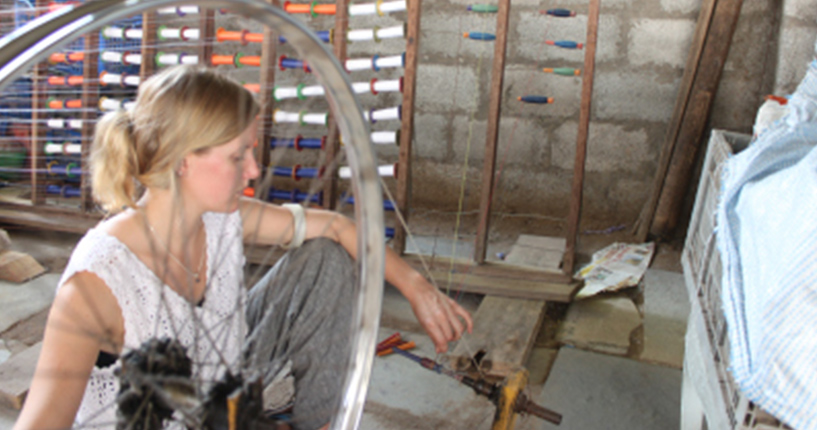 Bringing the weaving to the forefront of the design of a shirt, making the structure of the cloth stand out through using different yarn thicknesses and block structures.